Our vision is to provide value- based education with research facilities and to prepare students with leadership qualities to accept challenge global market area. purpose coupled with lateral thinking and communication skill that equips them to successful professional.
The board is committed to encourage inter-disciplinary higher education and research to spread knowledge to every strata of the society. It aims at creating an innovative, value-based, and research-oriented world-class learning environment and establishing itself as a center  of excellence.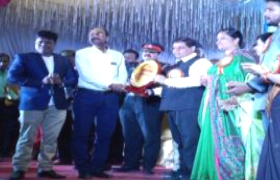 To provide poor students affordable ,value based education to all other education aspirants and help them become professionally competent and financial independent Pune business education training board is competent.
Pune Business Education Training Board (PBETB)
| | |
| --- | --- |
| Board Name : | Pune Business Education Training Board (PBETB) |
| Reg. Number : | MH/202/2013/PUNE , F/41732 |
| Chief Functionary : | President |
| President : | Mr. D.B.Patil |
| Vice President : | Mr. A.B. Patil |
| Secretary : | G. B. K. B. Patil |
| Treasure : | Mrs. M. P. Chaudhri |
| | |
| --- | --- |
| Board Name : | Pune Business Education Training Board (PBETB) |
| Reg. Details : | Registered With : Registrar of Societies |
| Type of Board : | Society |
| Registration No : | MH/202/2013/Pune Act 1860. , & F/41732/Pune. Mumbai Act 1950. |
| City of Registration : | Pune |
| State of Registration : | Maharashtra |
| Date of Registration : | 05-02-2013 |
| Operational Area-City : | Pune. |
 
Address Office : Pune Business Education Training Board Po. Perne Phata , Pune – 412216.
City : Pune
State : Maharashtra.
Telephone : 020-27069033
E-mail : puneboard.org.in@gmail.com